Garrard 301 Precision Eddy Current Brake Disc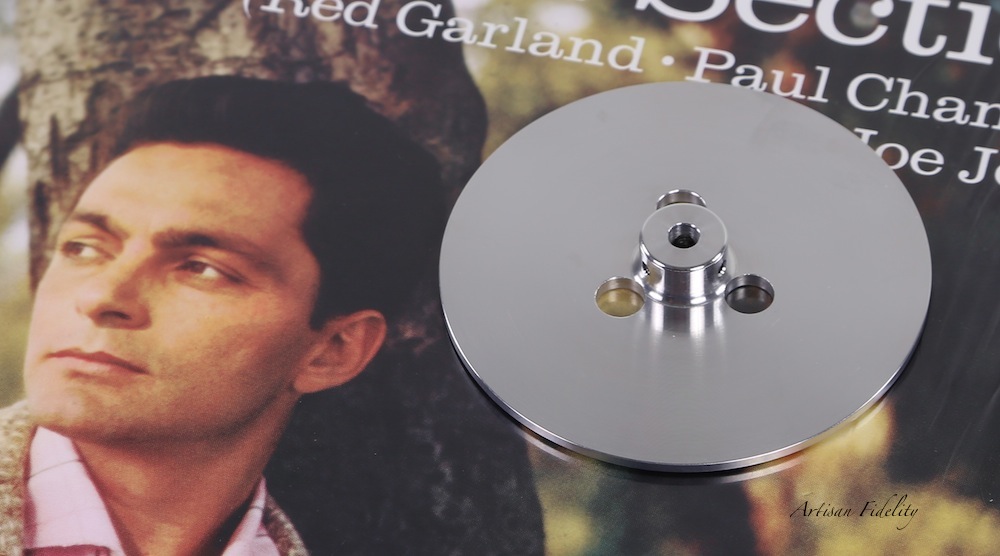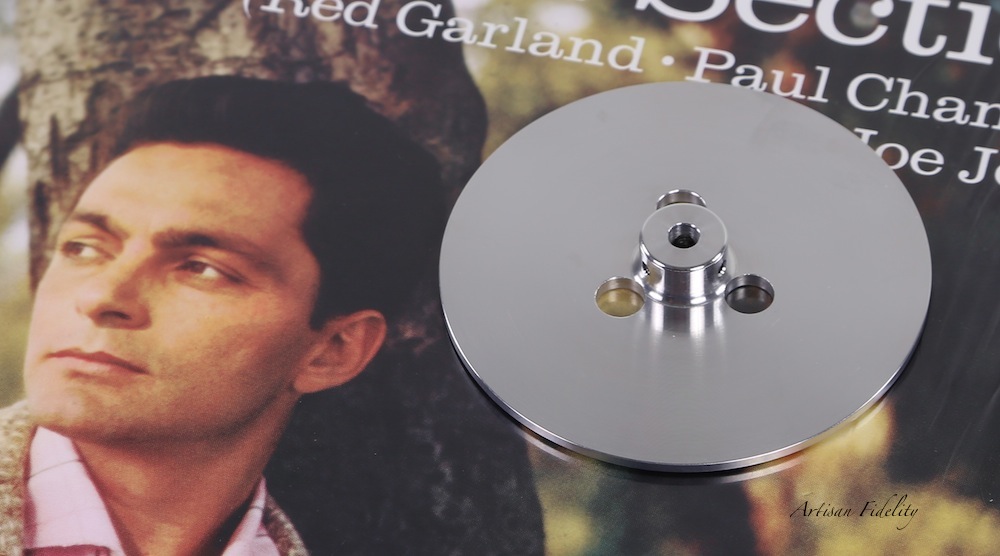 Garrard 301 Precision Eddy Current Brake Disc
Garrard 301 Precision Eddy Current Brake Disc CNC milled.
Stress relieved solid Aircraft Aluminum billet, balanced and cnc machined concentric, center hub close "slip fit" over factory Garrard induction AC motor spindles without additional unwanted slop or play. Eliminates any residual vibrations occurring during operation, thus reducing mechanical motor noise while improving stability and overall clarity during playback. Replaces inferior stamped and pressed stock vintage Garrard eddy current brake disks often showing signs of surface abrasion, slight bending, warping, off-center and subsequent out-of-round condition.
Specifications:
Material - Heat treated, solid Aluminum 6061 T6 series billet, near true zero measured axial run-out.
Precision cnc machined true concentric design.
Maintains factory Garrard 301 Eddy Current Magnetic Brake adjustment ability.
Outside Diameter - Garrard OEM Factory Specifications.
Central factory Garrard AC motor spindle precision slip-fit.