Garrard 501 Statement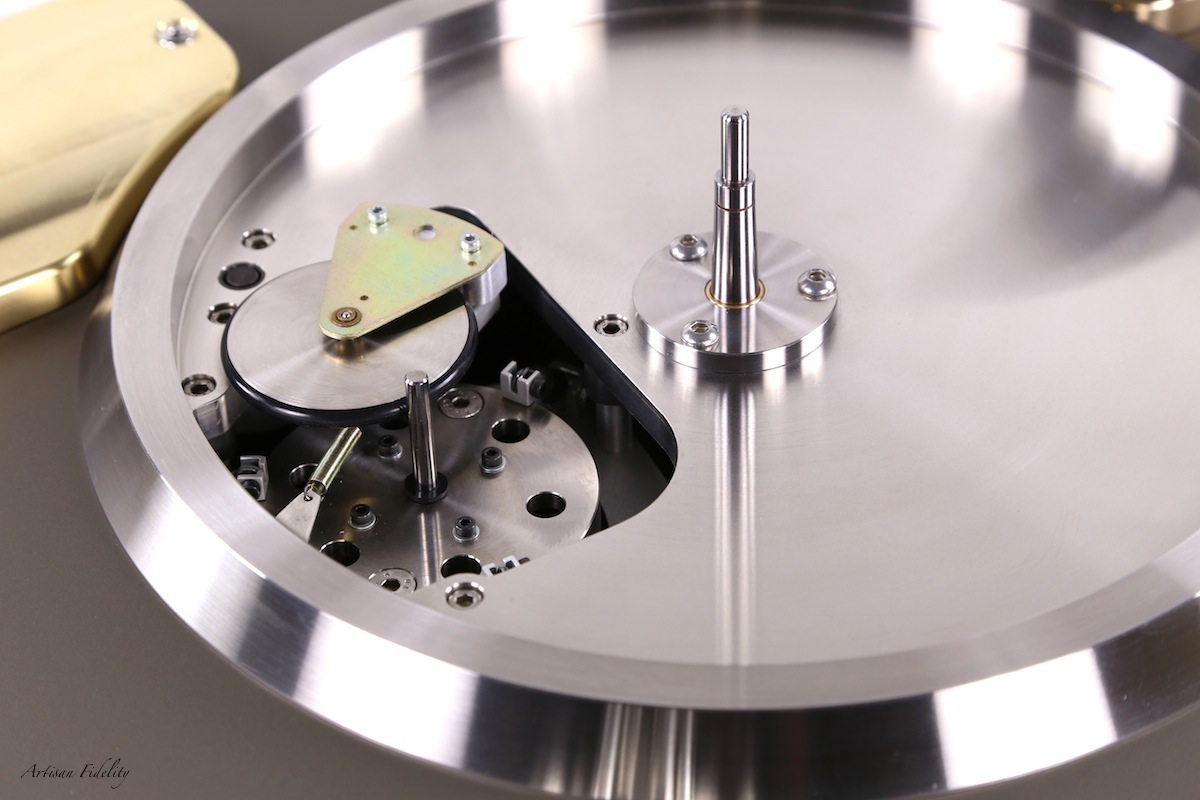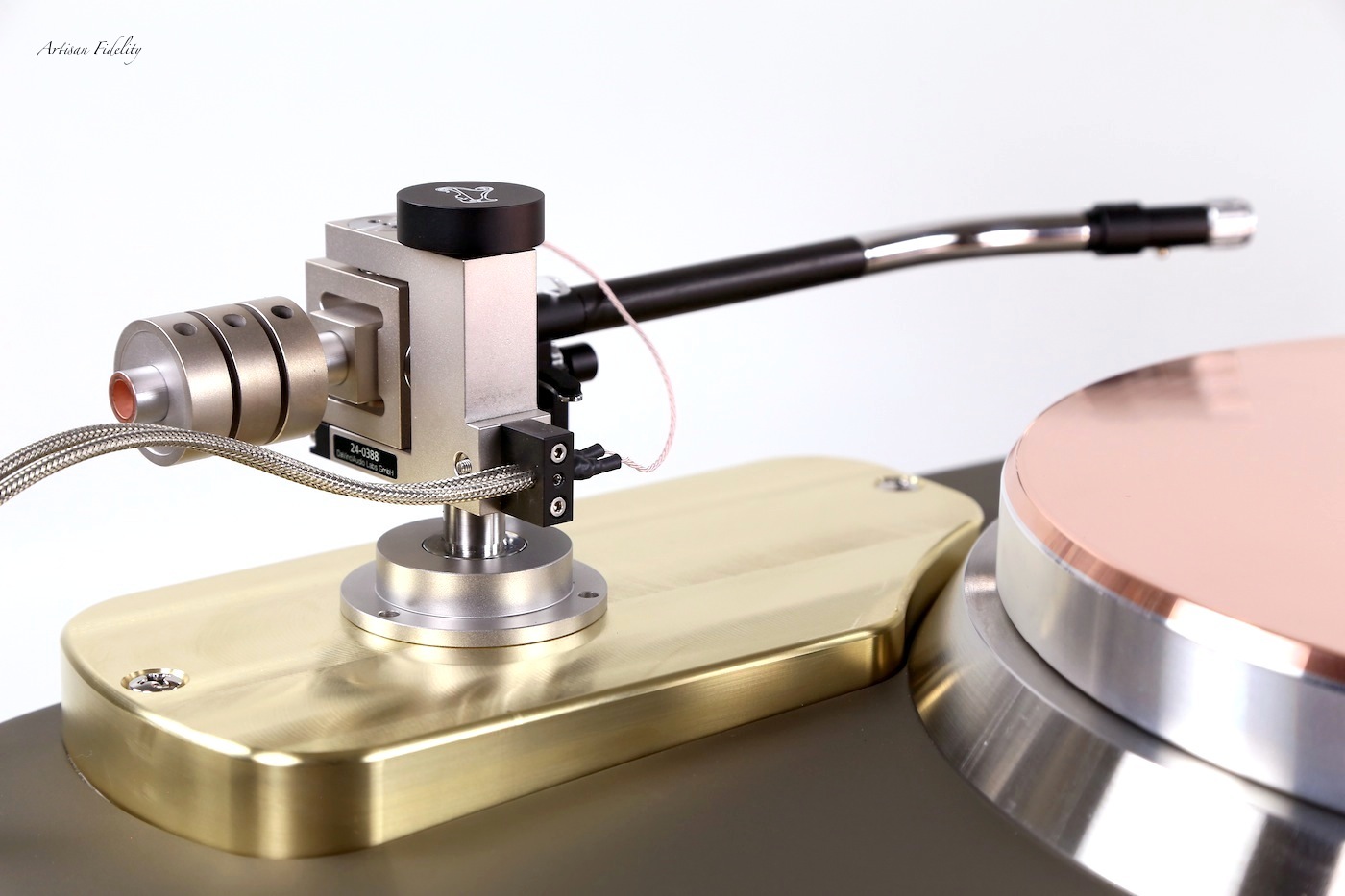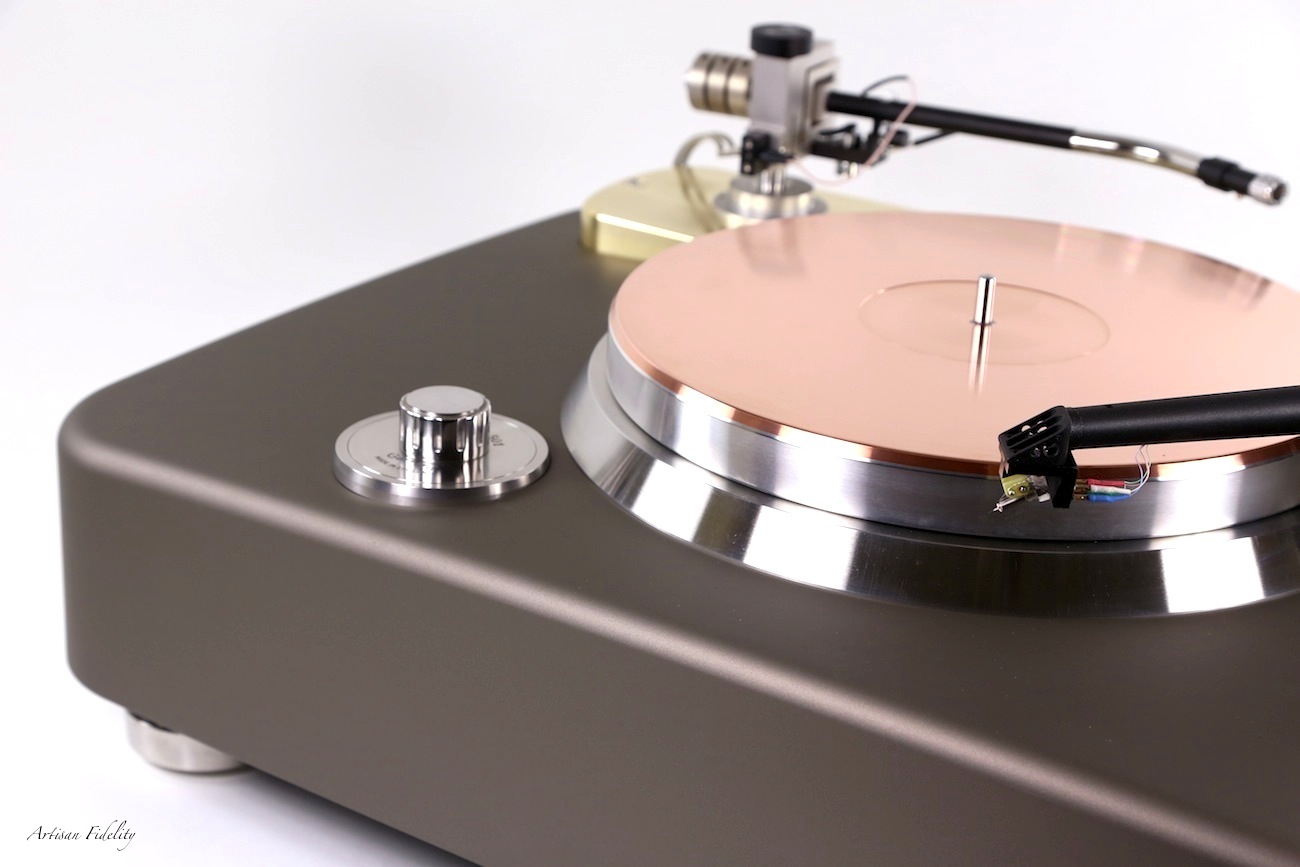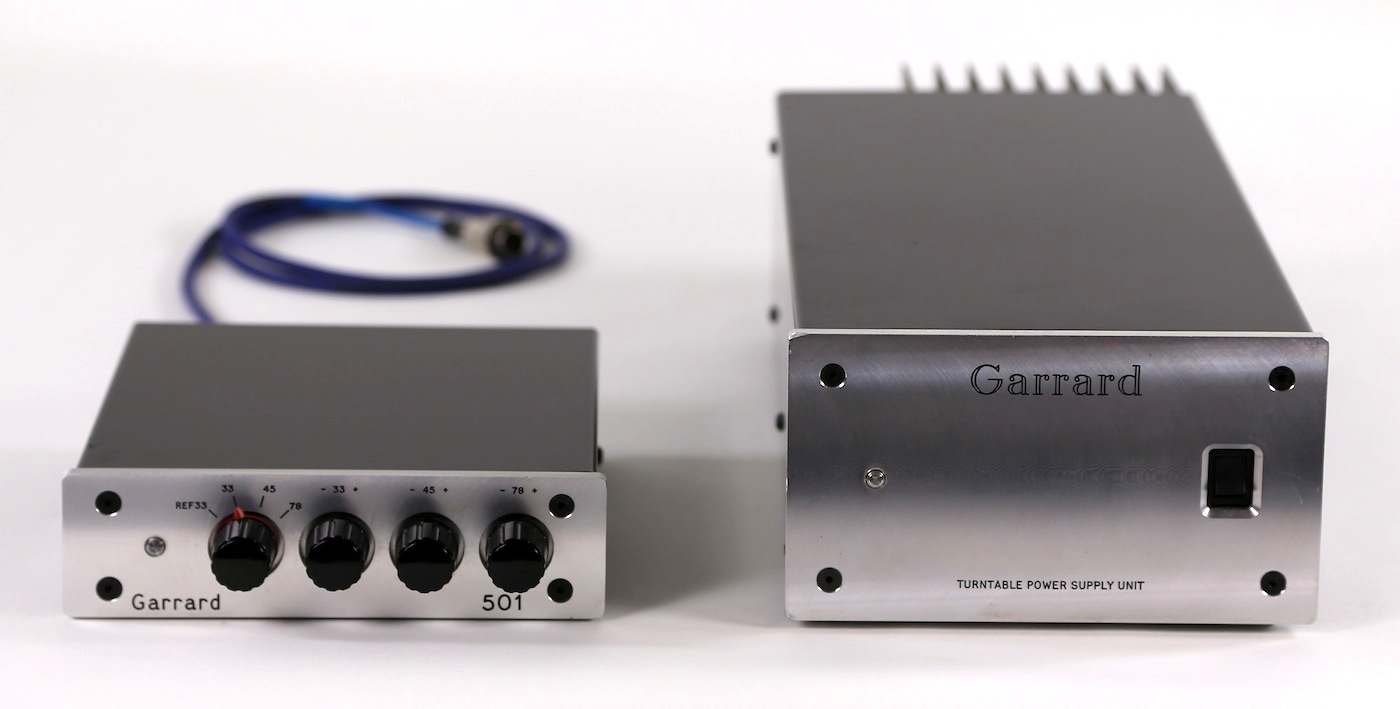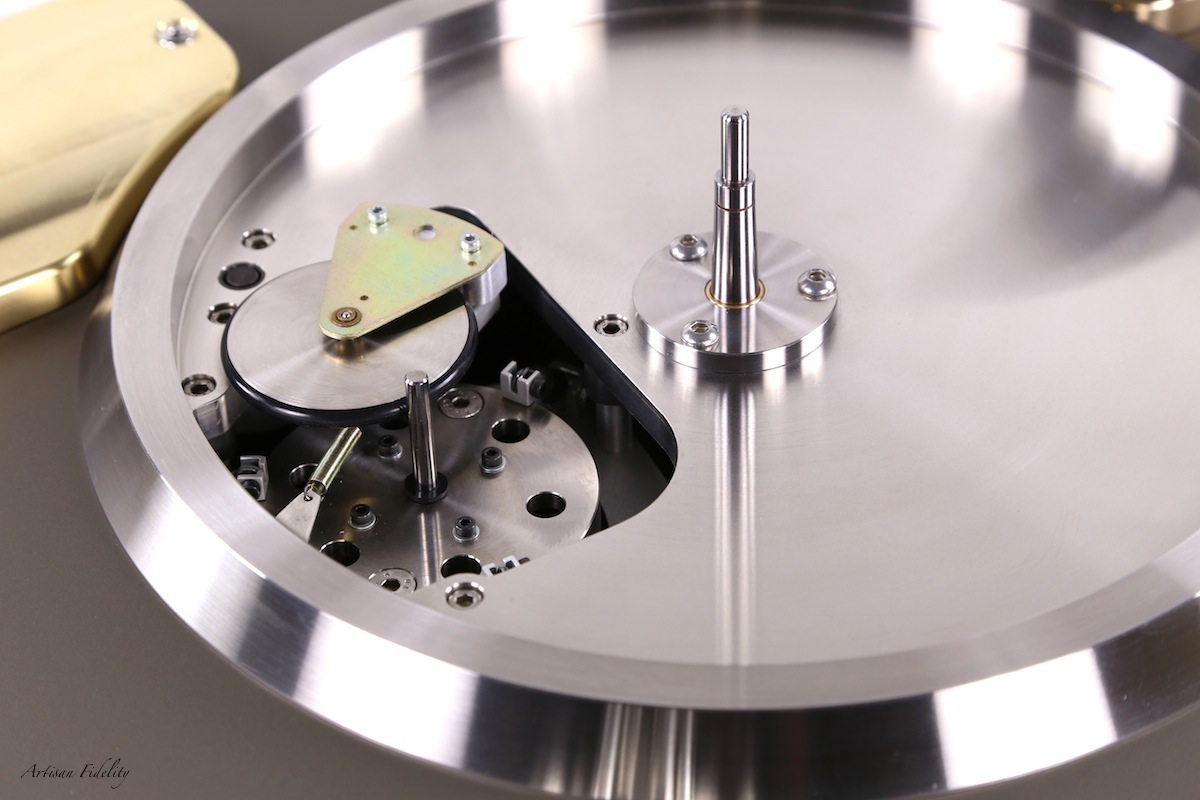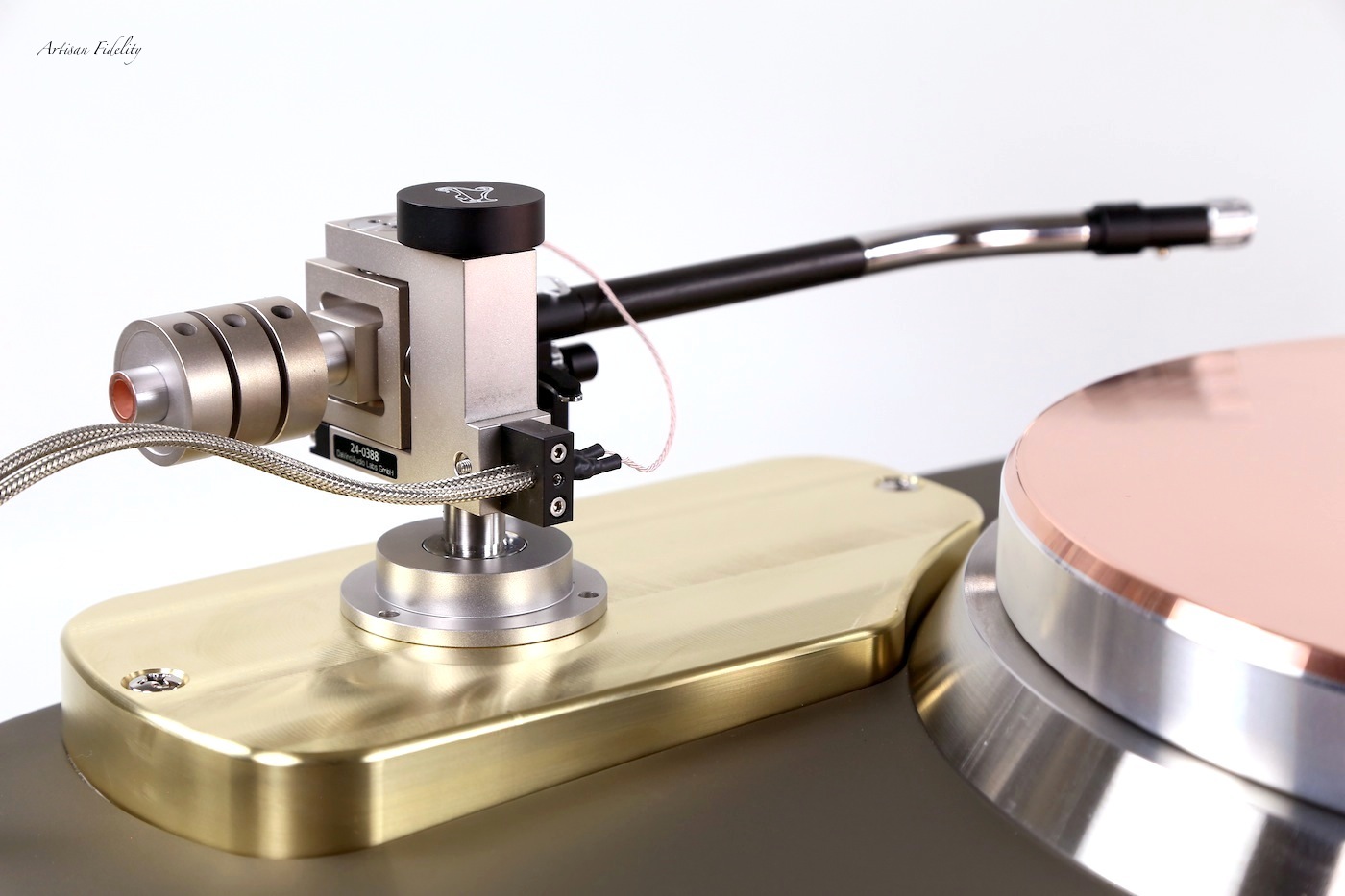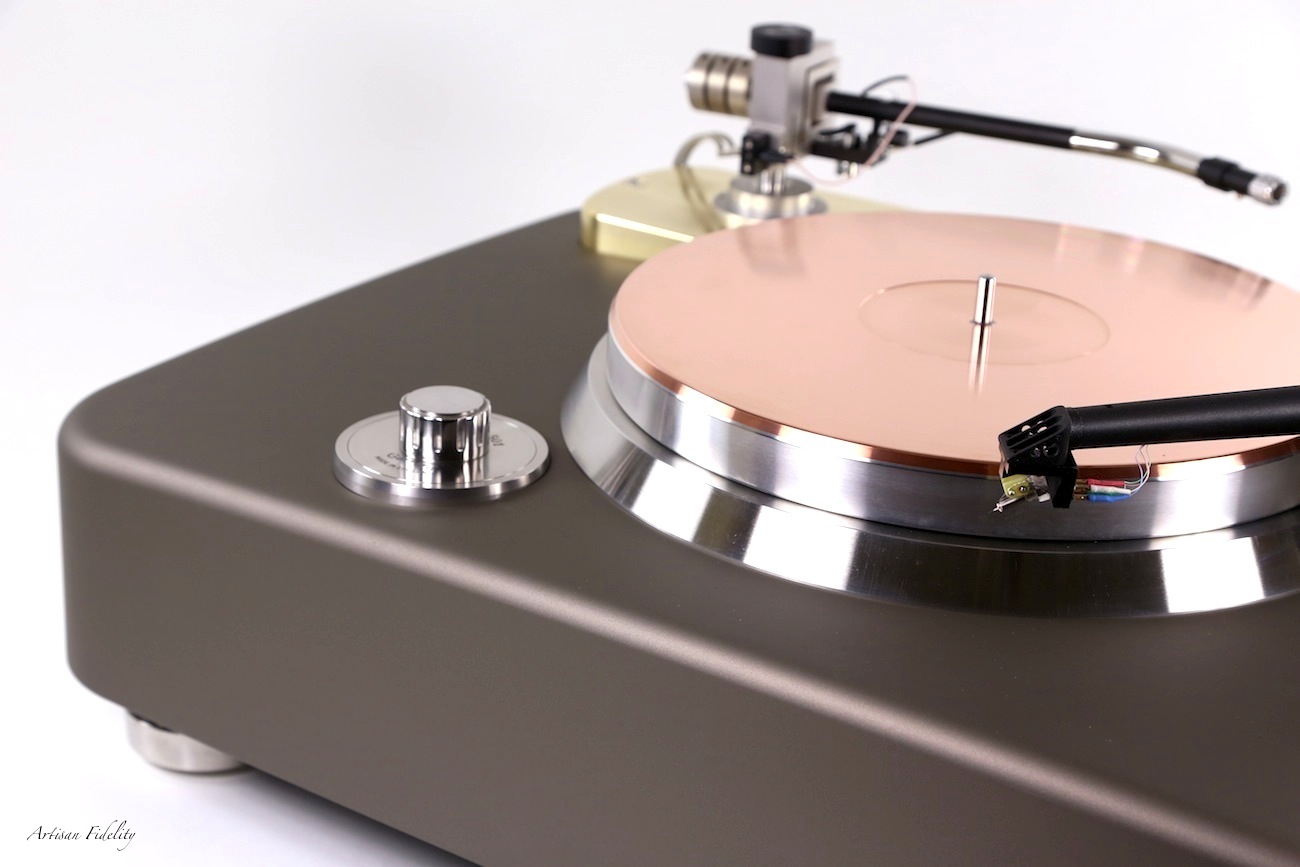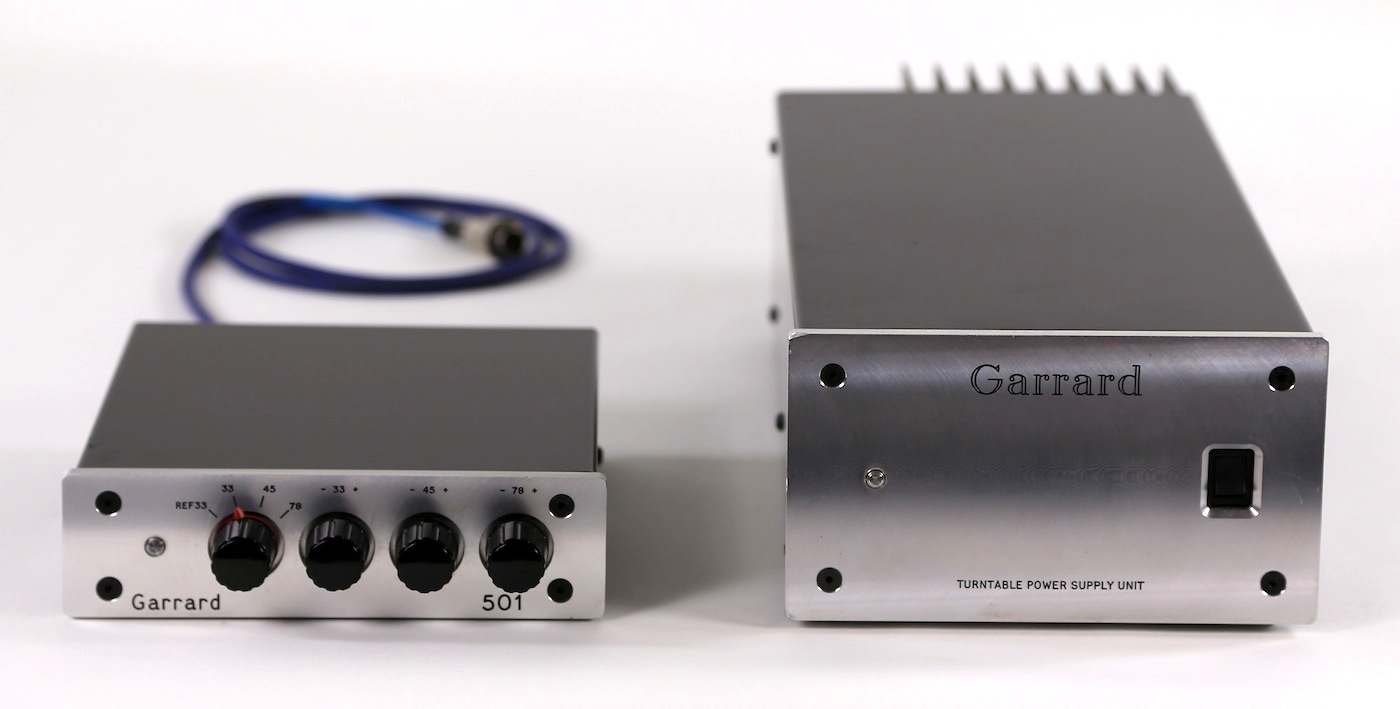 Garrard 501 Statement
A no holds barred design approach, elevating the renowned Garrard 501 English idler drive base architecture and fundamental design to world class echelon levels of playback.
Design Overview:

Comprehensive Power Supply Modification.

Factory supplied Garrard 501 stock power supply is incapable of providing sufficient voltage and amperage to overcome motors initial requirements, resulting in slow start up and subsequent rotation of platter.

Diagnostics:

Power amplifier for regeneration is found to be littered with what seems to be "after the fact" attempts to resolve the lack of power problem; components soldered on track side in parallel with components on silk screen side. Breaking down the circuit reveals that an unnecessary conservative approach, combined with a lack of proper understanding of application, has resulted in a sub par utilization of the amplifiers potential.

Solution:

Amplifier design is recalculated and the circuit is rebuild with new component values allowing the amplifier to operate at optimal performance. Final test reveals that the previously wasted power dissipated in the heat sink is now available to the motor. After a short (2-3 min.) warm up of the combined redesigned power supply system, the motor brings the platter to speed within seconds.

Frequency Control Unit:

The circuit is a cosine State Variable Filter, which is an acceptable approach to making an accurate oscillator, provided that only the absolute necessary number of parts are used and all of these parts are selected for the lowest possible temperature drift characteristics. Factory original circuit reflects the same "confusion" as found in the main power supply unit – unnecessary array of parts, and poor quality. Local supply for the IC is, as such, designed around a Zener diode, causing the supply to the IC to fluctuate and become "dirty".

Solution:

Removal of all unnecessary components, recalculation of needed "correct" values to obtain desired control frequencies and rebuilding of circuit with low temp drift components.
Entire original local IC supply is replaced with new stable supply. The final combined 501 power supply and controller facilities are burned in over a period of 72 hours, and tested during this period for drift and stability.

Additional model enhancements:

Elimination of weak factory Main Bearing.

Elimination of inferior wood partial board based factory linkage bridge and supporting platform.

Elimination of factory idler wheel.

Elimination of inferior light aluminum factory Main Platter.
 
Advanced Magnesium alloy based plinth incorporates superior damping, rigidity and structural density characteristics. Machined tolerances measurable within microns.
Internal damping bridge architecture utilizes German Panzerholz and Copolymers for contouring resonance and subsequent playback characteristics.
Hydrodynamic type bearing features Laboratory Grade Swiss Sapphire, hardened and polished enlarged bore primary shaft / wall gap tolerances < 0.00025" and advanced military grade thermoplastic thrust pad with ultra low coefficient of friction.
Magnesium Alloy and pure Copper precision machined platter features internal damping provisions which further aid in damping undesirable mechanical resonances. Machined tolerances measurable in microns.
Armboard material / Marine Brass, Austenitic Steel, Copper alloy, German Panzerholz and Copolymers.
Precision CNC Machined Idler Wheel designed using Austenitic Stainless Steel and specially formulated molded rubberized polymer periphery ring.
Specifications:
Dimensions ~ W 680mm x D 478mm x H 229mm
Instrument Net Weight - 94kgs. ~ 208lbs.
Tonearm Accommodations - Dual 9" - 12" effective length including Linear Tracking types.
Finish - Micro Suede Porsche Topaz (Displayed) Automotive paint including Micro Suede optional.
Comprehensive Garrard 501 factory power supply modification entails optimization of Cosine State Variable Filter and recalculated component replacements using low temperature drift components for maximum stabilization.
Note: Credit will apply if supplying the donor Garrard 501 base unit.