Technics Sp10Mk3 NG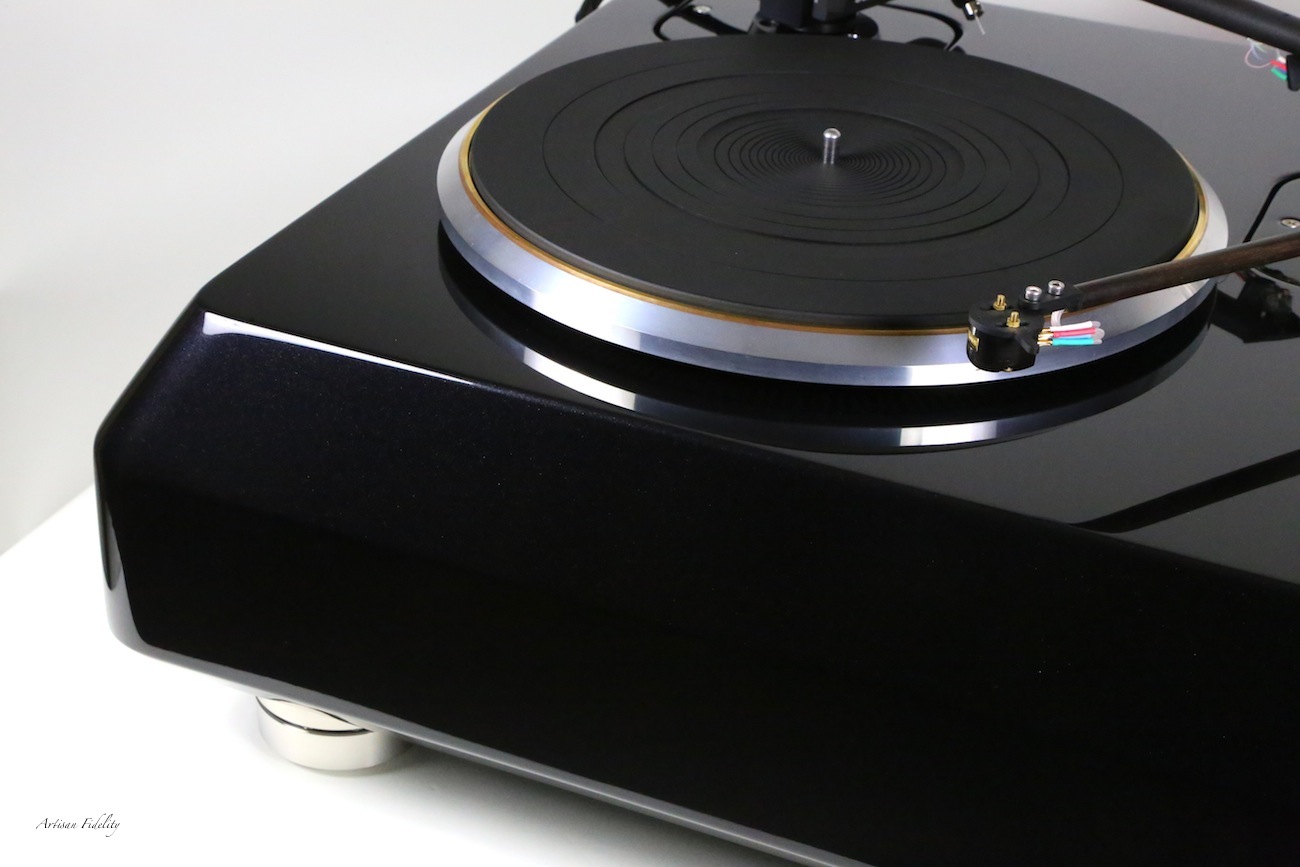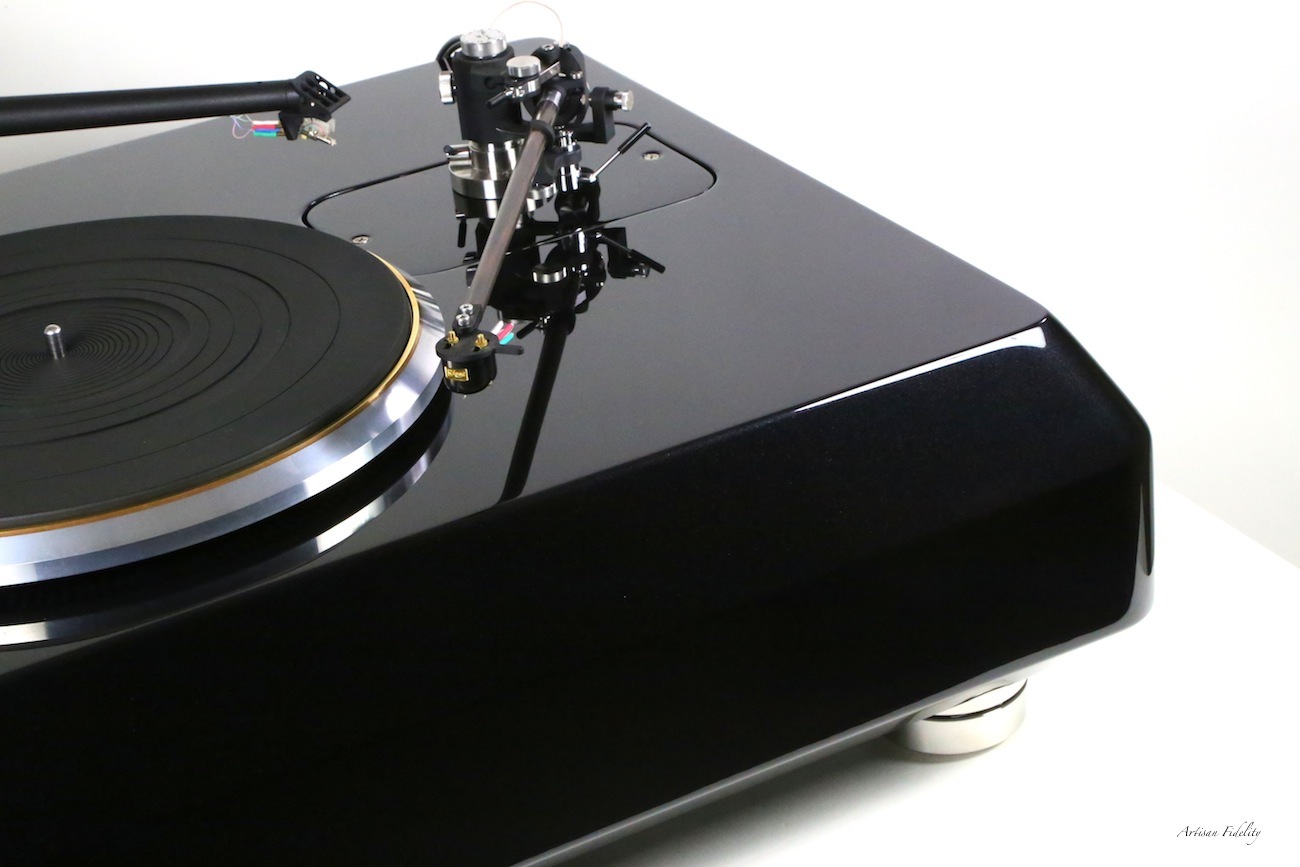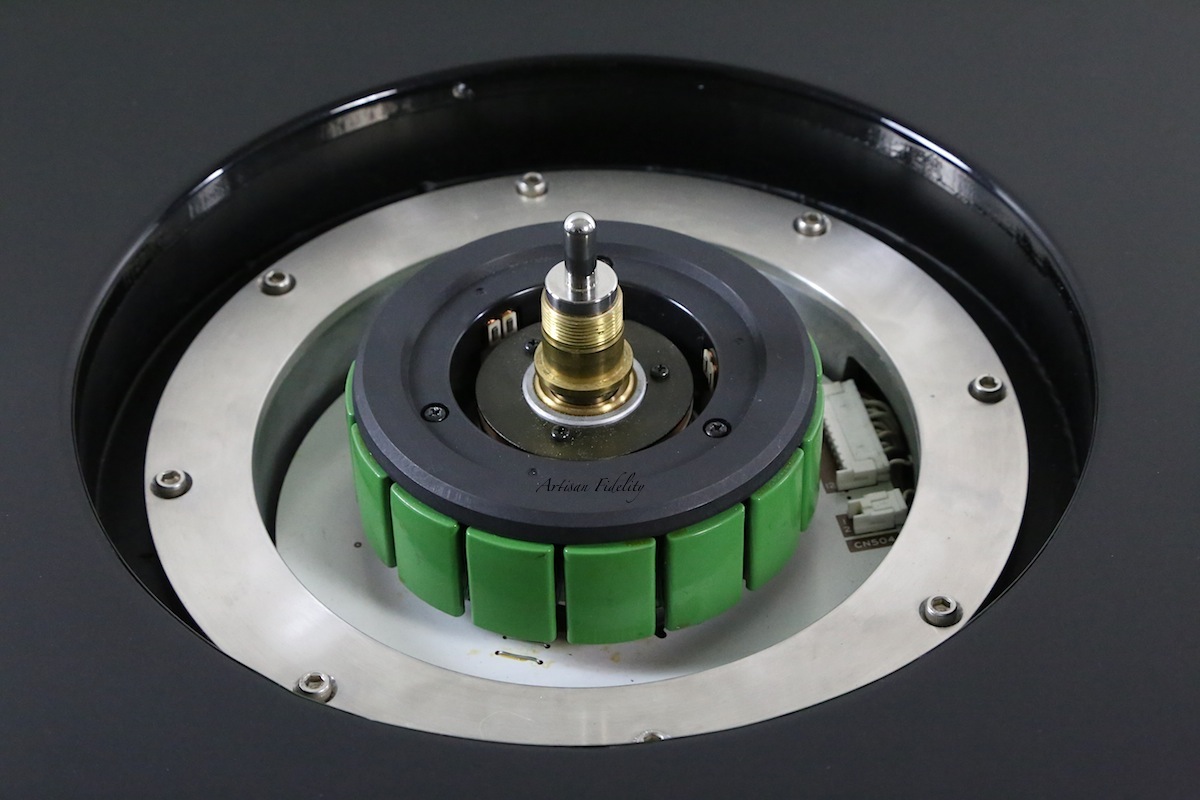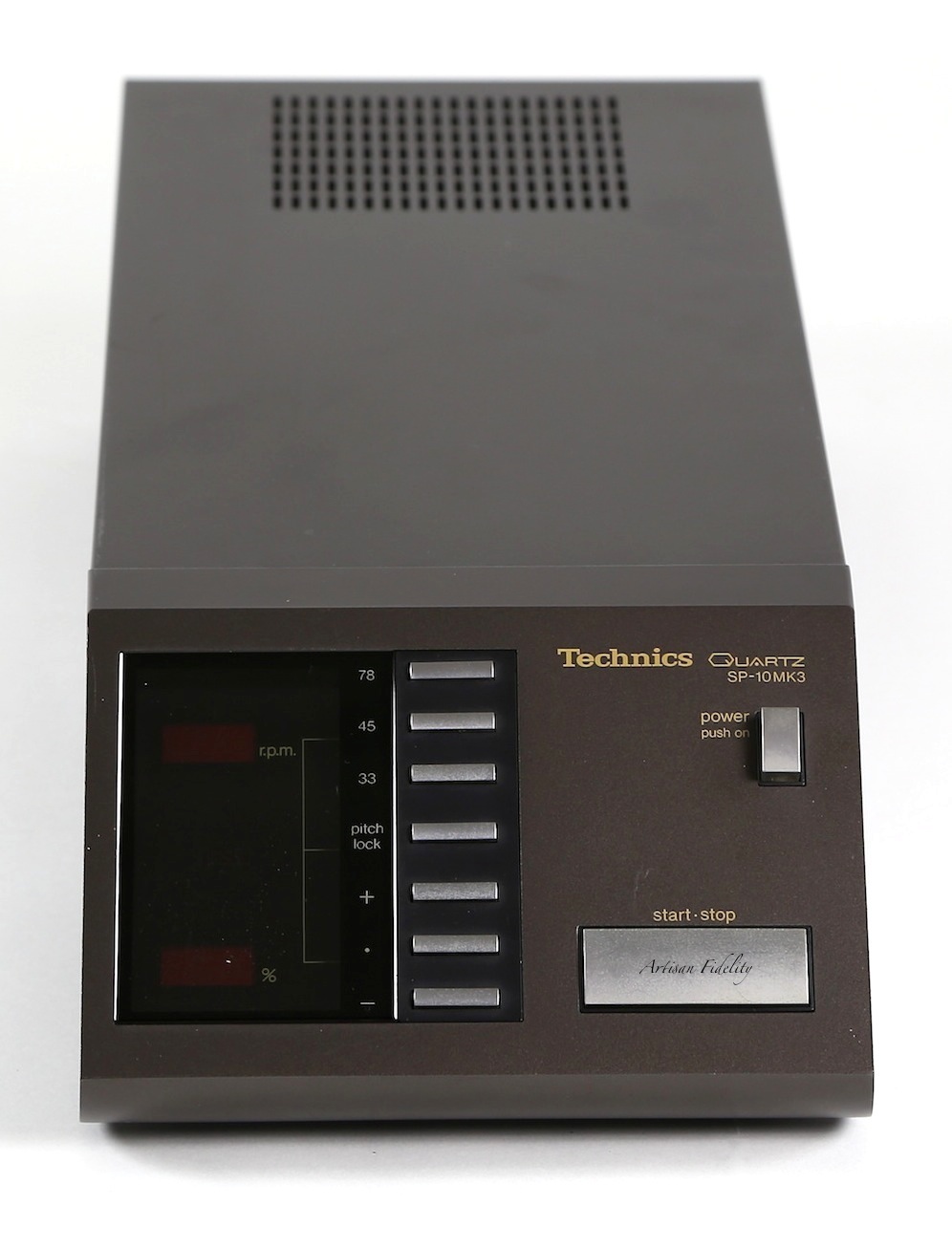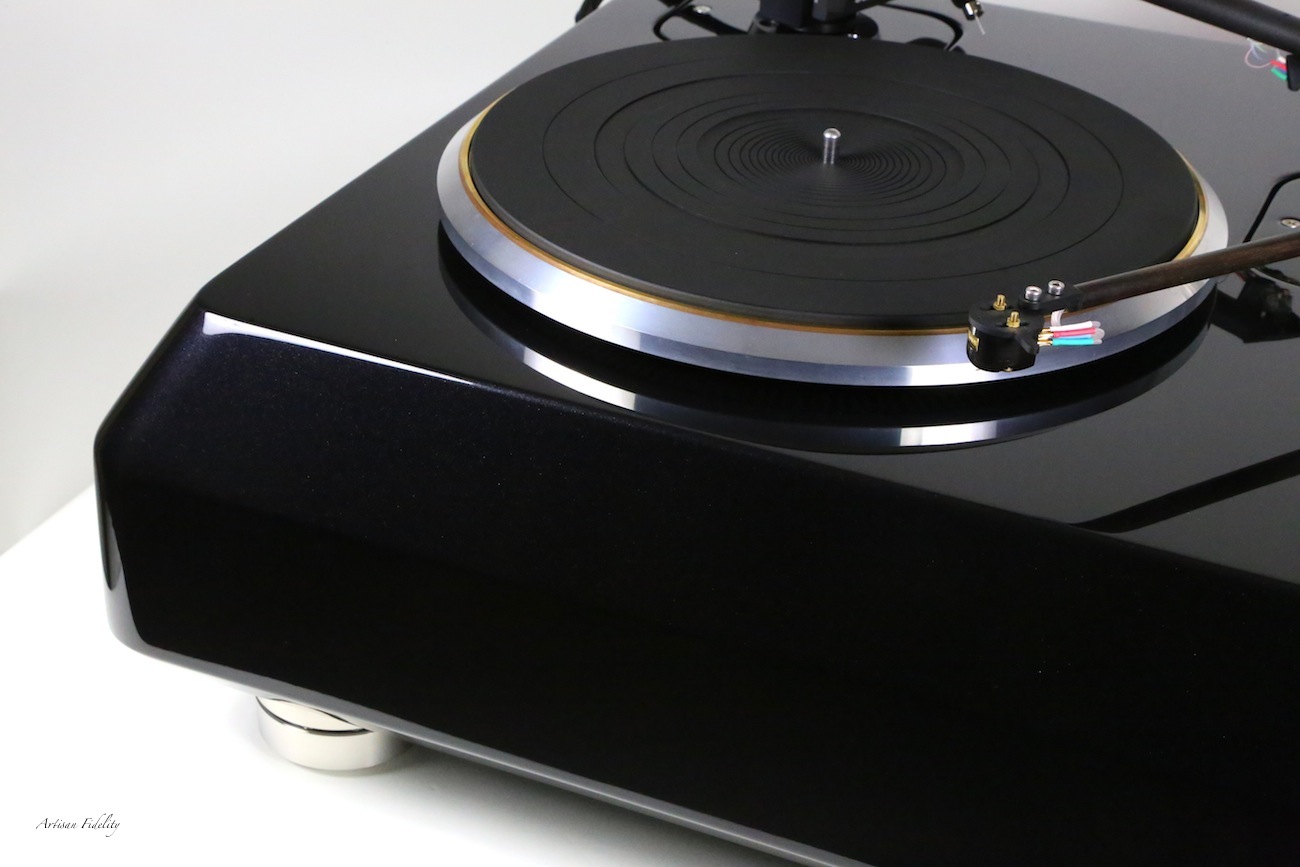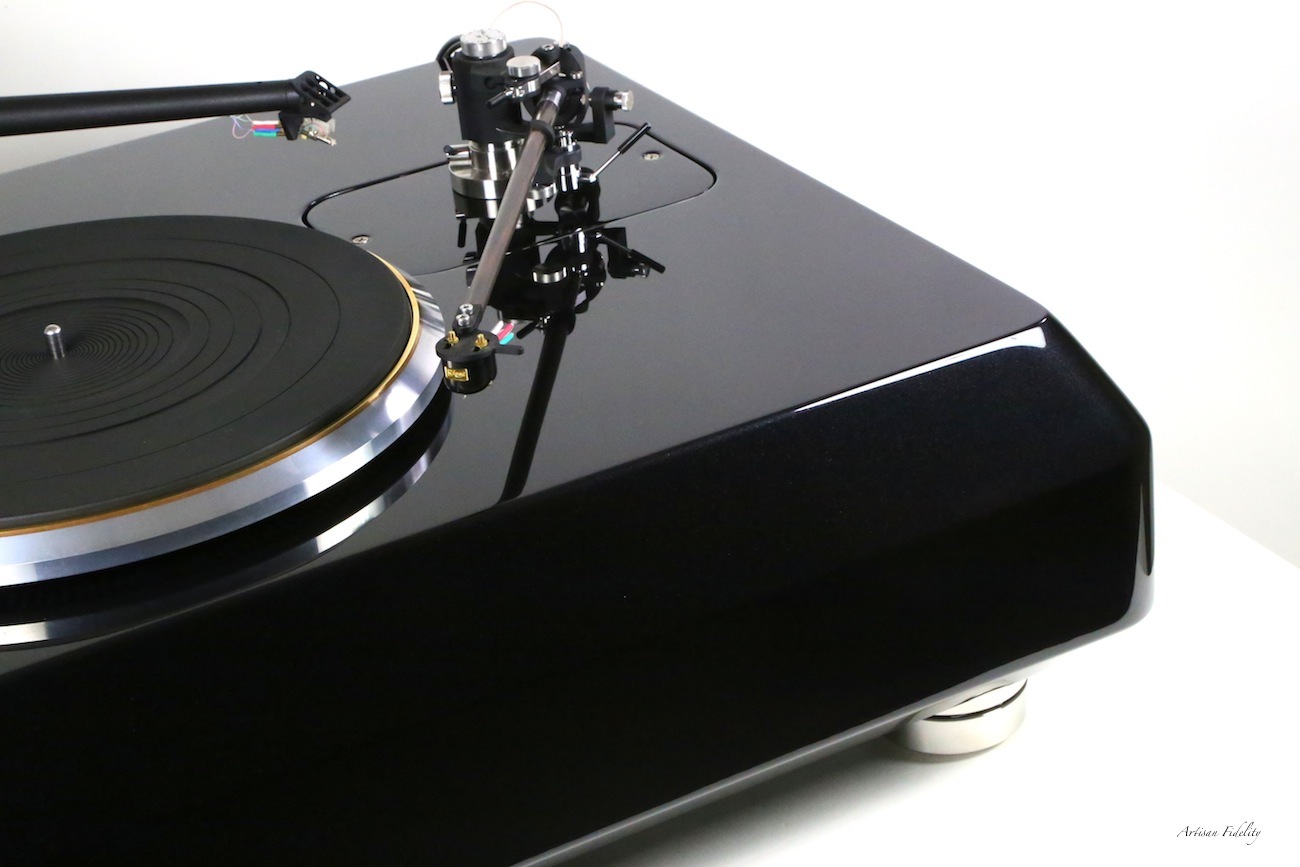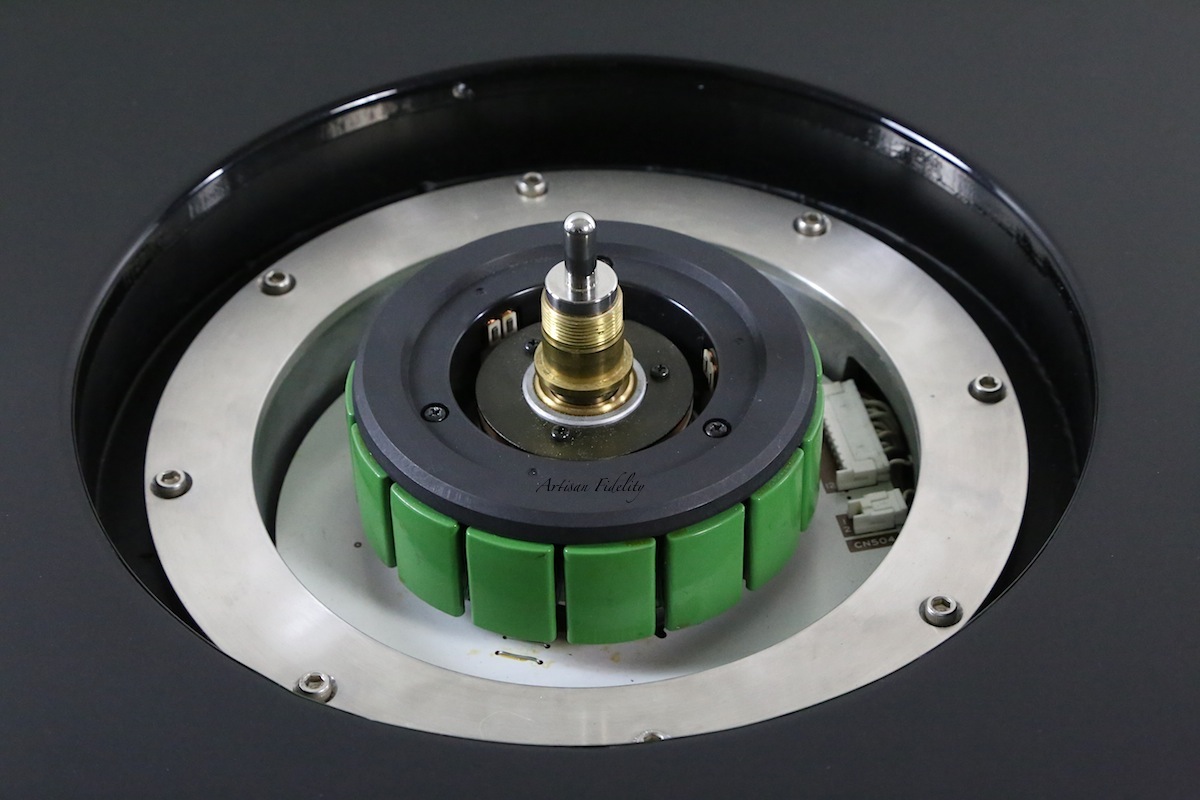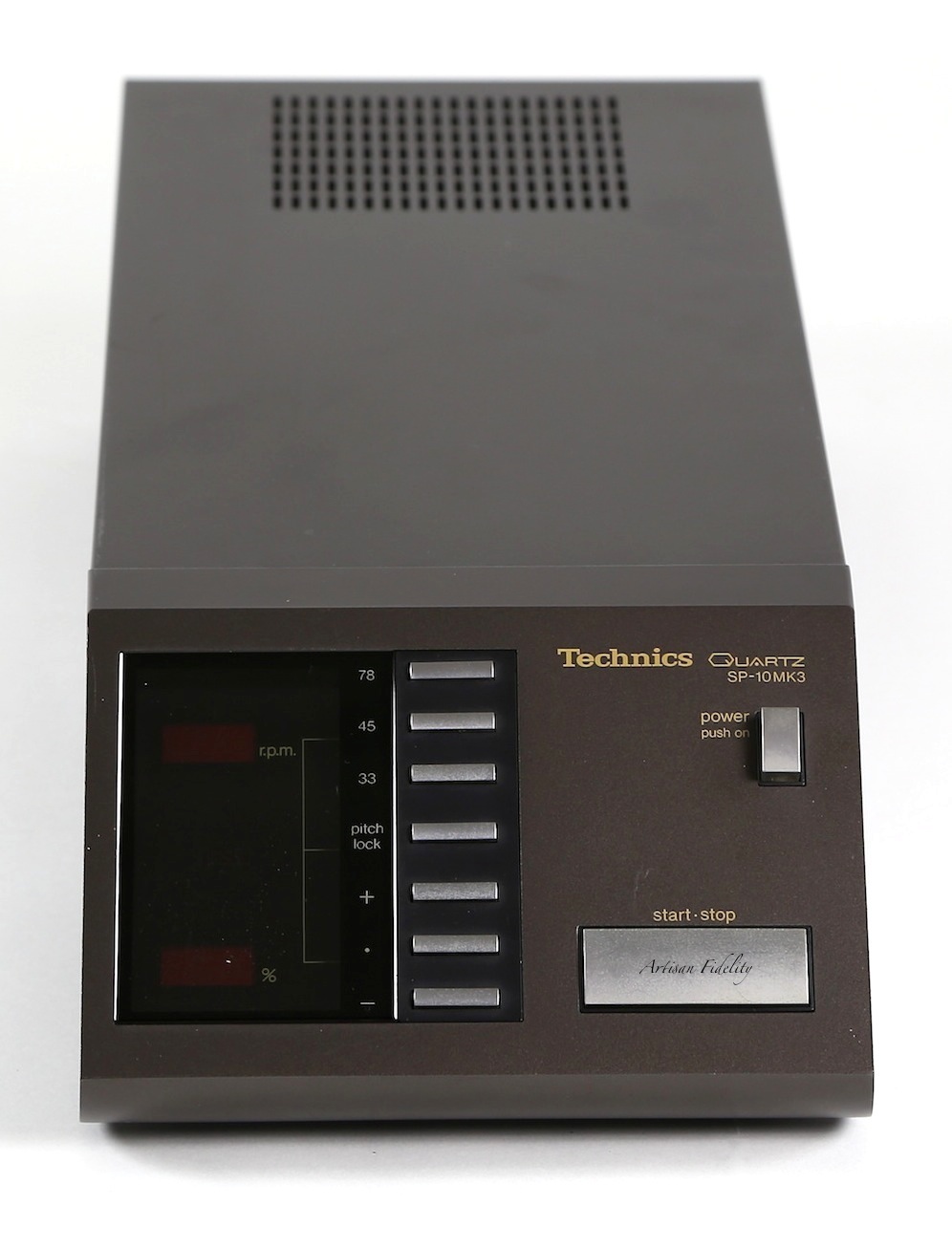 Technics Sp10Mk3 NG
Technics Sp10Mk3 Next Generation direct motor coupled model featuring proprietary active Quiet Core bearing drain module utilizing integrated Stillpoints technology. This integrated bearing noise reduction system enables the Sp10Mk3 to achieve virtually dead silent background levels. Direct Coupled Panzerholz plinth constrained layer damped design utilizes four core layers of substrate ensuring inky black background levels during playback, allowing the music information to flow through entirely unbridled from your cartridge. Design layout accepts dual tonearms nine to twelve inches effective length. Panzerholz armboards shown. Automotive paint finish Porsche Basalt Black. Stillpoints Ultra 5 isolation devices optional.
By elimination of the factory Technics hollow, resonant, composite chassis shell and supporting frame this allows for direct physical DC motor mount. Audible metamorphosis, namely in areas of reduced background noise level, left/right channel focus and inner resolution are immediately noticeable. To ensure intimate physical mechanical coupling, a proprietary austenitic machined collar mates directly over the DC motor frame perimeter.
The direct coupled design is fully reversible in the event one would wish to revert back into the factory chassis and framework. Outboard Technics Sp10Mk3 power supply/logic enclosure supplied.
A vital key to a properly executed mass loaded design starts with a directly coupled plinth of substantial stature. Carefully tuned by ear, our design utilizes internal constrained layer damping using German Panzerholz engineered wood, non-magnetic substrates and resin bonded layered kiln dried hardwoods together to achieve the highest fidelity along with a nearly voidless non resonant structure. The accumulation of optimal internal structure, meticulous build quality and integral Stillpoints active vibration /isolation technology results in nothing less than extraordinary in terms of the sound absolute.
First, after a suitable Technics Sp10Mk3 donor has been tested and chosen, the main bearing plus motor housing is carefully removed, cleaned, inspected, spindle shaft micro polished and then re lubricated pre insertion. Primary motor coil windings are scope inspected for flaws and lastly, the physical brake assembly is eliminated to further reduce unnecessary friction and drag on the motor and bearing. After the Mk3's motor housing, stator, bearing and power supply have been approved, we meticulously bench test and rebuild the outboard Technics Quartz power supply and motor controller using top of the line Nichicon and Panasonic electrolytic and axial capacitors which ensures consistent speed stability and long life expectancy. Silver solder by Cardas. Technics logic and control boards are carefully measured and inspected by a certified bench technician for proper electrical functioning. Minimal residual main bearing noise is effectively eliminated through the implementation of our "Quiet Core" proprietary active bearing drain system. For optimal effective isolation and resonant tuning Stillpoints technology is employed. Models typically accommodate nine to twelve inch tonearms and may be fabricated for single or multiple tonearm configurations.
Features:
Phase tracking timing bench test.
Frequency and reference oscillator motor level calibration.
Master Clock Crystal and auxiliary main board inspection.
Power supply voltage and rails adjusted and scope checked.
Removal of factory friction felt brake mechanism (electrical brake intact).
Worn factory composite bearing thrust pad replaced with approved state of the art, ultra low coefficient of friction copolymer material.
Bearing cavity flush, inspection and cleanse.
Magnified spindle shaft inspection, micro polish, specific low viscosity spindle oil added.
Technics SP10 MkIII factory specifications:
Motor: brushless DC motor, electronic rectification, quartz-controlled phase-locked servo circuit
Platter: 320mm, 10kg copper/aluminum
Speeds: 33, 45 and 78rpm
Pitch control: 20%
Starting torque: 16kg-cm
Build up time: 0.25s to 33rpm
Braking time: 0.3s from 33rpm
Speed fluctuation by load changes: 0% within 10kg-cm
Wow and flutter: 0.015% WRMS (JIS C5521)
Rumble: -92dB (IEC 98A weighted)
Dimensions: 369 x 113 x 369mm
Weight: 18kg (main chassis only)
System weight 170lbs est.